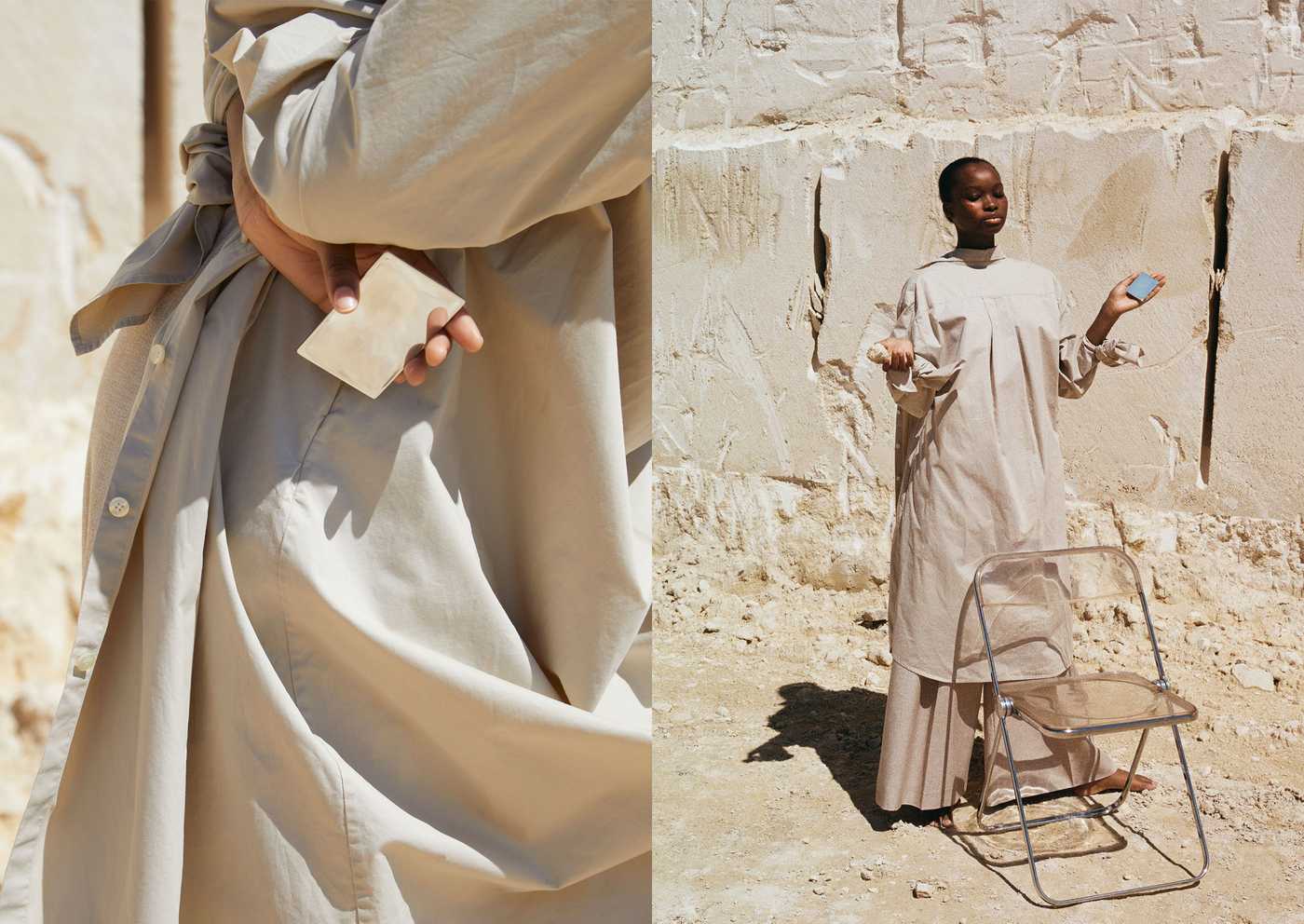 INFO
Musing Glimpse embraces beauty, timeless aesthetics, and the love for craftsmanship. The project deals with the feeling of restlessness, and the urge to reconcile self-doubt, self-confidence, and self-deception. It represents the melancholy of being lost, the haziness of a moment, and the clarity and simultaneous unfamiliarity of one's own reflection.
Musing Glimpse questions our search for continuity and existence. The pocket mirror becomes an appealing object in itself and not just a tool. An object, that is as tempting to look at as our reflection.
Inspired by the smoothness of river rocks, while echoing Brancusi's intriguingly shaped sculptures, the pocket mirror fits comfortably in the hand. The mirror is unexpectedly heavy, which underlines the value of the object. Hand manufactured in silver and leather, and in the size of a credit card, the pocket mirror turns into a precious accessory for the modern city dweller – always on the move.
CREDITS
Concept, Design & Art Direction: Anna Zimmermann; Photography and Photography Concept: Maria Ritsch (Thank you for the beautiful collaboration); Manufacturing silver object: Emil Hermann; Manufacturing leather sleeve: Cosma Impellizzeri; Model: Mariam Adekunle; Clothing: Jana Wieland; Special thanks to Christian Rodriguez and Deutsche & Japaner for the advice and help at the beginning of the project.