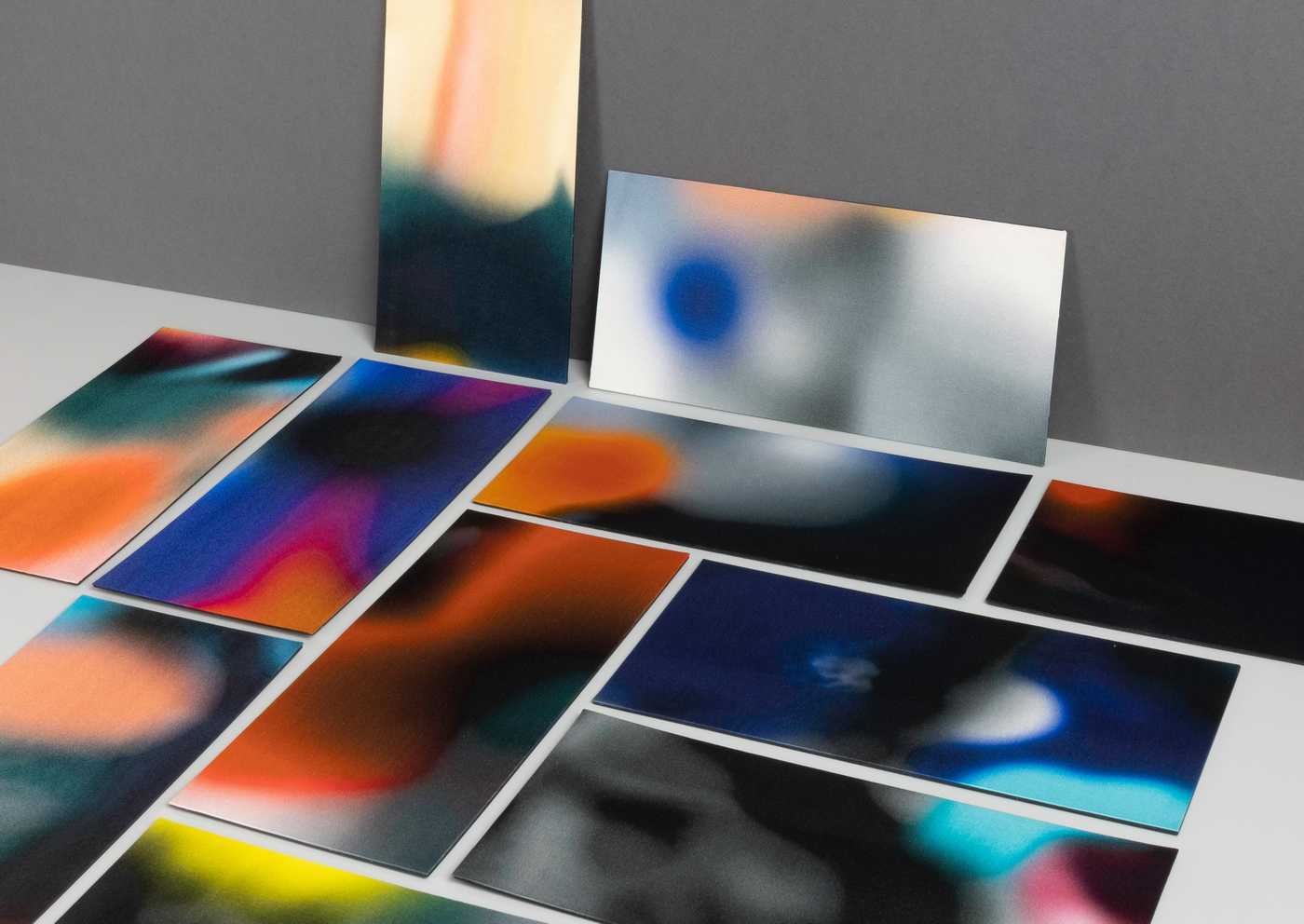 INFO
The Silk Cards are part of an ongoing study that deals with the materiality of analog and digital. A digital painting is printed to a silk fabric which is then mounted onto a flat surface. We know fabric as a material that flows, curves and is very three-dimensional. Due to the flat handling of the material of the Silk Cards, the silk loses parts of its original properties and almost looks like a digital product on a screen.
Large Silk pieces are available in a limited edition.
25 x 18 cm, digital print on silk, mounted on aluminium.
→ Get in touch to order and see the complete edition.